APYD is dedicated to empowering young people in marginalized communities with tools and resources to thrive in life. Our annual youth summit is designed to transform lives and help youth realize their full potential. In this one-day event, we bring speakers and experts to facilitate leadership workshops and activities, provide youth with food and school supplies, and connect youth to local resources and fellowship opportunities.
Our FREE Youth Summit Aims to Equip Youth With the Skills to Become Changemakers!
UPDATE: Due to COVID-19, this year's summit has been postponed. We appreciate your support and look forward to seeing you soon.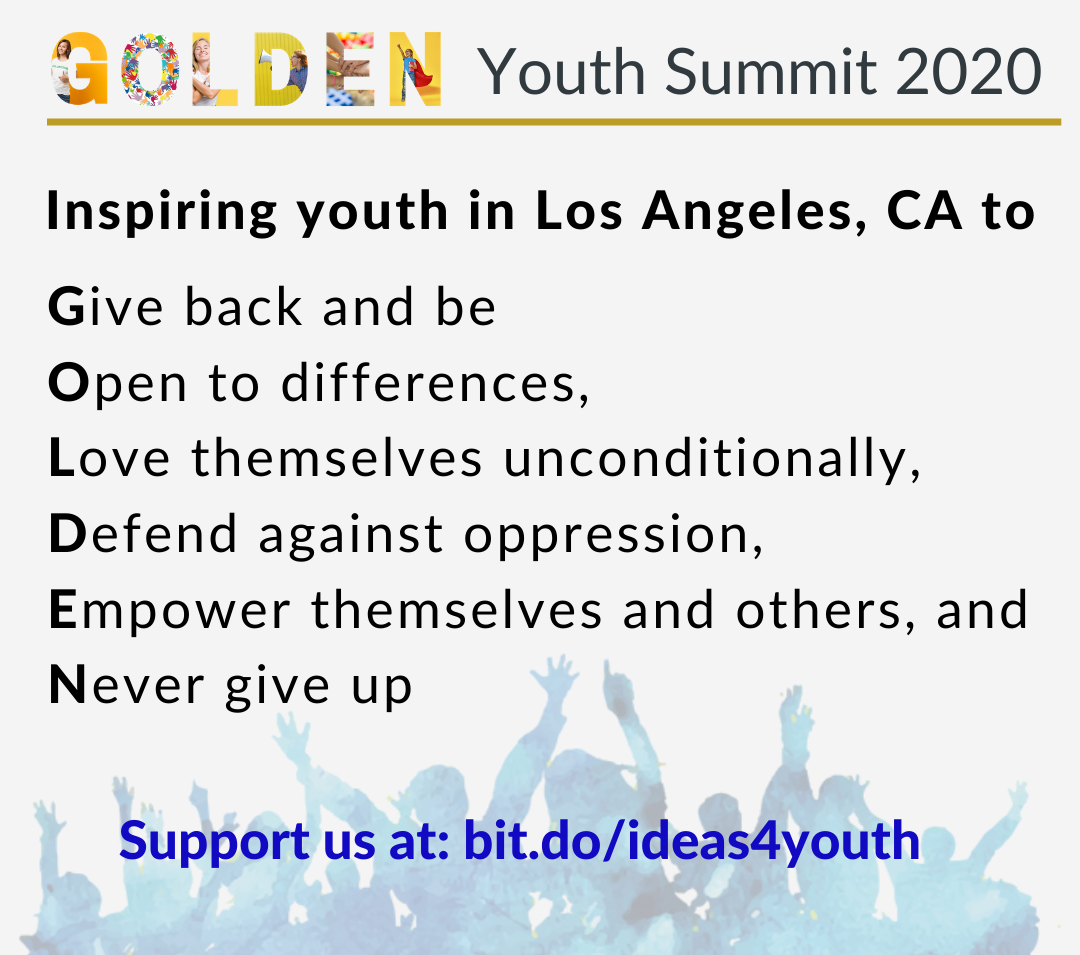 SAVE THE DATE - SEPT 5, 2020
Our first-ever Los Angeles youth summit will take place on Saturday, September 5th! This year's youth summit theme is GOLDEN, and will include hands-on activities and workshops on leadership development, social innovation and entrepreneurship, and violence prevention.
Schedule and Venue Information Coming Soon